Seafood Plate


78.00 €

Kahdelle - for 2

( L)

Rapukakkua ja wakemea, kampasimpukoita, kokonaisia sinisimpukoita, jättikatkarapuja,
kokonaisia katkarapuja ja scampinpyrstöjä. Lisäksi lime- ja chilimajoneesia,

versosalaattia, sekä maalaisranskalaisia ja aiolia

.

Crab cake and wakame seaweed, scallops, mussels, jumbo shrimps,

whole shrimps and scampi. Includes lime mayonnaise
and chili mayonnaise and sprout salad.
Served with chips and aioli.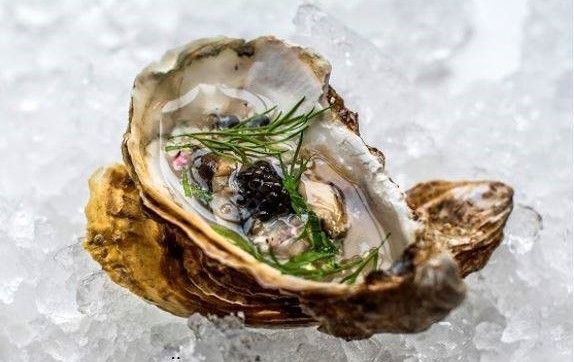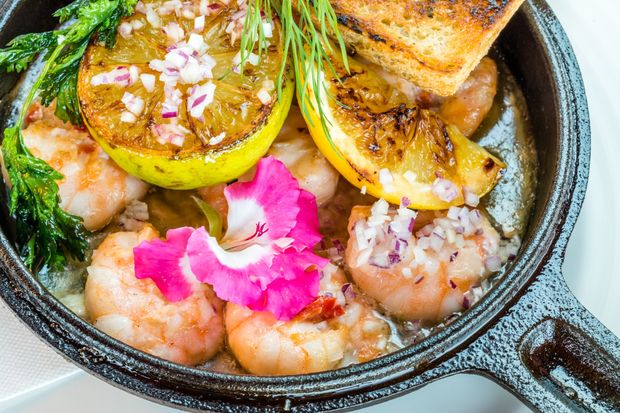 Paistettuja kampasimpukoita
(G, L)

15.70 €
Ruohosipuli-puikulapyreetä ja saksanpähkinää.

Seared scallops, almond potato puree with chives and walnut.
Kokonaisia katkarapuja 200g
(G, M)
10.80 €
Whole shrimps with chili mayonnaise.
Scampinpyrstöjä tirisevältä pannulta 200 g
(L)
15.60 €
Limeaiolia ja paahdettua talon maalaisleipää.
Pan-fried scampi with garlic-lime aioli and roasted country house bread.
Rapukakkua, hernepyreetä, merilevää ja fenkoli-sitruskastiketta.
Crab cake, pea puree, seaweed and fennel and lemon sauce.


Sinisimpukoita ruskeavoi-tomaattikastikkeessa
(G, L)
14 € | 22 €
Lisäksi maalaisranskalaisia ja aiolia.
Blue mussels with brown butter and tomato sauce served with chips and aioli.

Bouillabaisse
(G, L)
16.50 €
Kirkaslieminen kalakeittoklassikko; turskanposkea, sinisimpukkaa, puna-ahventa ja fenkolia.
Bouillabaisse with cod cheek, blue mussels, Pacific ocean perch and fennel.
Ostereita 3 | 6
(G, L) Kysy saatavuus
12 € | 24 €
Gratinoituna tai naturell.
Gratinated or natural oysters.
PÄÄRUOAT | MAIN COURSE

Papardelle pastaa, kermaista hummerikastiketta,
kampasimpukkaa, jokirapua, sinisimpukkaa ja kasviksia.
Pappardelle with seafood; creamy lobster sauce,
scallops, crayfish, mussels and vegetables.


Grillattuja kokonaisia jättikatkarapuja
( L)
32.00 €
Valkosipuli-chili grillattuja kokonaisia jättikatkarapuja,
wokvihanneksia, paksoita ja äyriäiskastiketta.
Grilled jumbo shrimps flavored garlic and chili,
served with wok vegetables, spinach, pak choi and seafoof sauce.
Sitrus-yrttikuorrutettua puna-ahventa
(G, L)
27.60 €
Mie De Pain kuorrutettua puna-ahventa, puikulapyreetä, kasviksia ja kermaista äyriäiskastiketta.
Herb glaze Pacific ocean perch, almond potato puree, vegetables and creamy seafood sauce.
---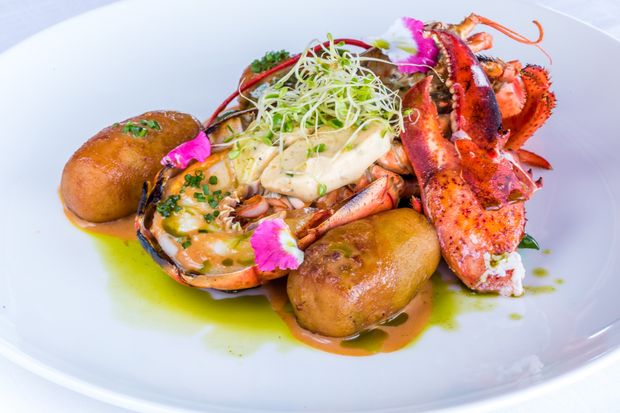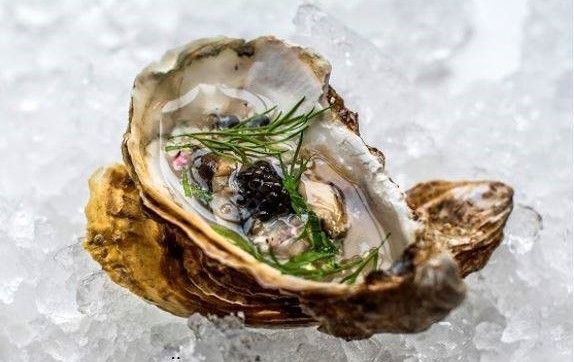 Lisäksi | extra
a´ 3 €

Maalaisranskalaisia, vihersalaattia, Caesar-salaattia.
Chips, green salad, Caesar salad.

Dipit | Dipp sauces

á 1.40 €

Limemajoneesi, aioli, chilimajoneesi, majoneesi, remouladekastike.
Lime mayonnaise, aioli, chili mayonnaise, mayonnaise, remoulade.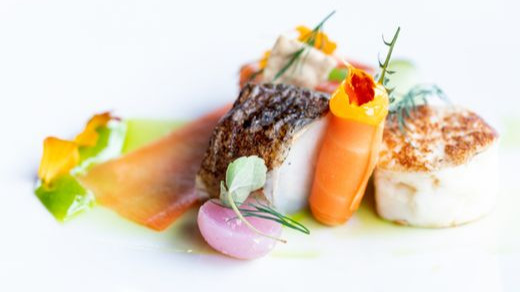 Annoksissa käytetään monipuolisesti paikallisia sekä alueellisia raaka-aineita, jotka Chef Antti Lindholm on valinnut.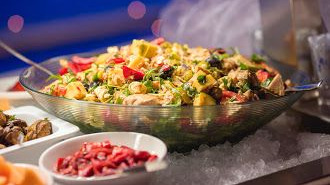 Buffetissa ruokaisa keittolounas,
suosittu saaristolaisbuffet ja kaiken kattava buffet kahdella pääruoalla.