Seafood Plate


78.00 €

Kahdelle - for 2

( L)

Rapukakkua ja wakamea, paistettua kampasimpukkaa, jättikatkarapuja,
ja savustettua sinisimpukkaa. Limemarinoituja paistettuja ravunpyrstöjä, mehustettuja kirsikkatomaatteja, fenkoli-kurkkusalaattia.


Lisäksi maalaisranskalaisia, limeaiolia ja chilimajoneesia.

.

Crab cake and wakame seaweed, seared scallop, jumbo shrimp,

and smoked mussel. Lime marinated and fried crayfish, juiced cherry tomato, fennel and cucumber salad. Served with chips, lime aioli and chili mayonnaise.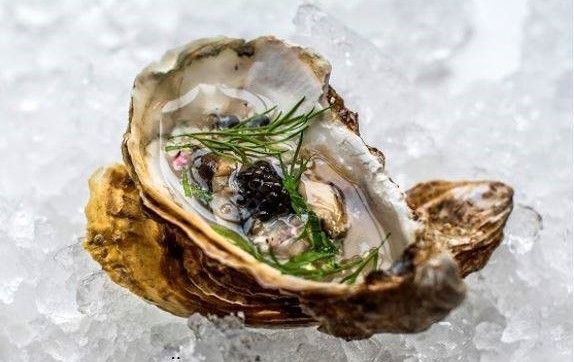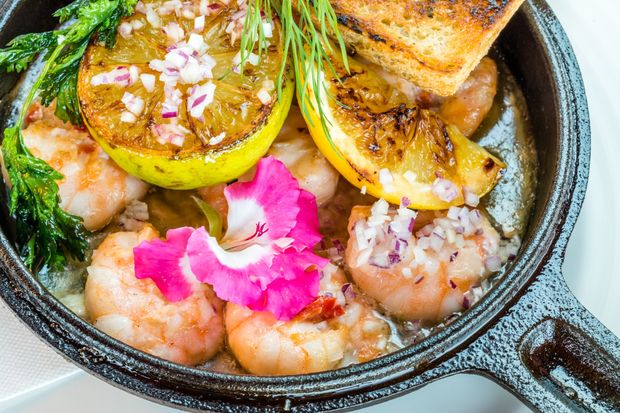 Rapusalaattia
(G, L)
14.50 €
Limemarinoituja ravunpyrstöjä, fenkoli-kurkkusalaattia,
pikkelöityä retiisiä ja seesami-chilikastiketta.
Lime marinated crayfish, fennel and cucumber salad,
pickled radish and chili sesame sauce.
Paistettuja jättirapuja, paahdettua valkosipulileipää, sitrusaiolia ja limeä.
Fried jumbo shrimp, roasted garlic bread, citrus aioli and lime.
Rapea rapukakku, valkopapupyreetä, savusiikamoussea,
pikkelöityä porkkanaa ja vesikrassia.
Crab cake, navy bean puree, smoked whitefish mousse, pickled carrot and watercress.


Sinisimpukoita valkoviini-aniskastikkeessa
(G, L)
15 € | 23 €
Lisäksi maalaisranskalaisia ja aiolia.
Blue mussels with Beurre Blanc and anise served with chips and aioli.

Simpukkakeitto
(G, L)
15.50 €
Kermainen simpukkakeitto kampasimpukkapateeta.
Creamy blue mussel soup with scallop pate.
Ostereita 3 | 6
(G, L) Kysy saatavuus
12 € | 24 €
Gratinoituna tai naturell.
Gratinated or natural oysters.
PÄÄRUOAT | MAIN COURSE

Äyriäispasta
(L)
28 €
Linguine tuorepastaa, paistettuja kampasimpukoita, savustettuja sinisimpukoita, jokirapuja, mehustettuja kirsikkatomaatteja, rapukastiketta ja seesaminsiemeniä.
Fresh linguine pasta, pan-seared scallop, smoked mussel, crayfish, juiced cherry tomato, creamy crayfish sauce and sesame seed.
Paistettua nieriää
(G, L)
31 €
Paistettua nieriää, puikulaperunapyreetä, kasviksia ja kermaista rapukastiketta.
Pan-fried arctic char, almond potato puree, mixed vegetables and creamy crayfish sauce.
---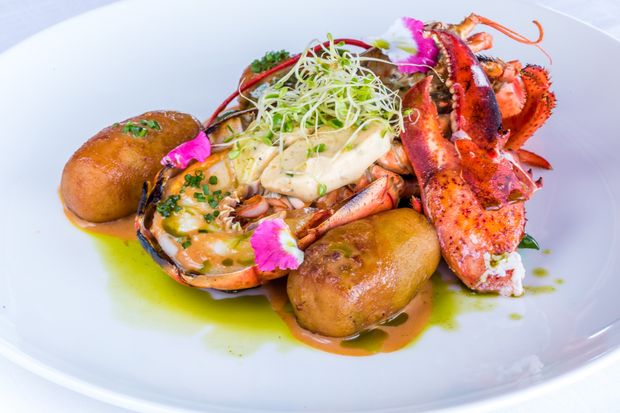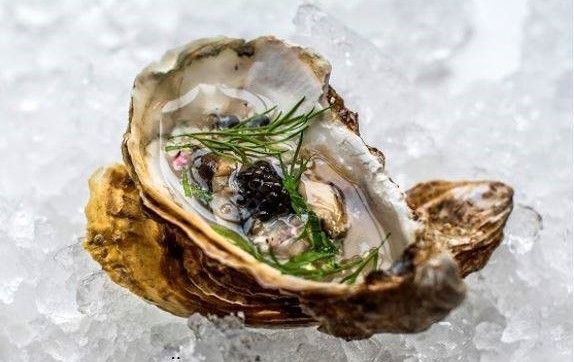 Lisäksi | extra
a´ 3 €

Maalaisranskalaisia, vihersalaattia, Caesar-salaattia.
Chips, green salad, Caesar salad.

Dipit | Dipp sauces

á 1.40 €

Limemajoneesi, aioli, chilimajoneesi, majoneesi, remouladekastike.
Lime mayonnaise, aioli, chili mayonnaise, mayonnaise, remoulade.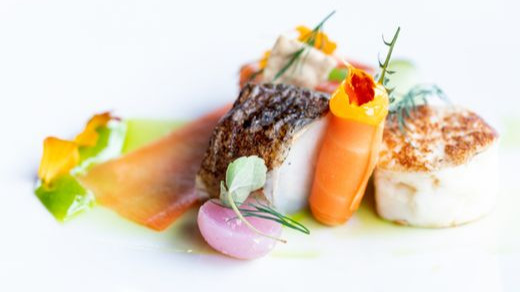 Annoksissa käytetään monipuolisesti paikallisia sekä alueellisia raaka-aineita, jotka Chef Antti Lindholm on valinnut.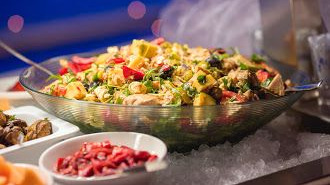 Buffetissa ruokaisa keittolounas,
suosittu saaristolaisbuffet ja kaiken kattava buffet kahdella pääruoalla.