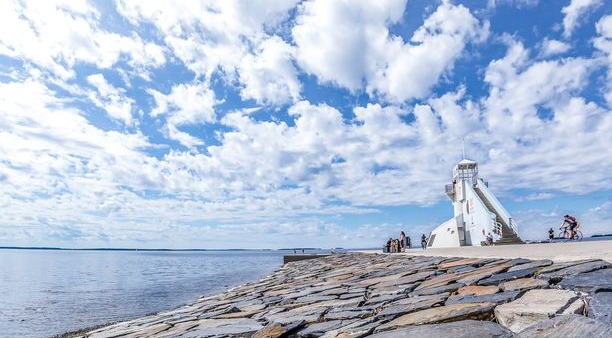 Events and Parties
At Restaurant Nallikari every event is planned as an unique function that quests will remember. Company party, dinner, gala, wedding, doctoral promotion and all other formal parties are planned together with customer with a professional touch. On summer time, a part of the function or all of it is also possible to arrange out side at the beautiful Nallikari beach.

Selection of menus helps in planning, but customer has also a big word considering the food and beverage. Restaurant Nallikari is a trusted partner when planning Your big day.
At summer we can arrange parties even for 300 - 1700 persons. Our yard fits perfectly settings for 2-3 customer tents and a plat form for band etc.
Just tell us Your idea and we will make it happen!
If Your event needs some program; host, band or a comedian, we can help you with that also.