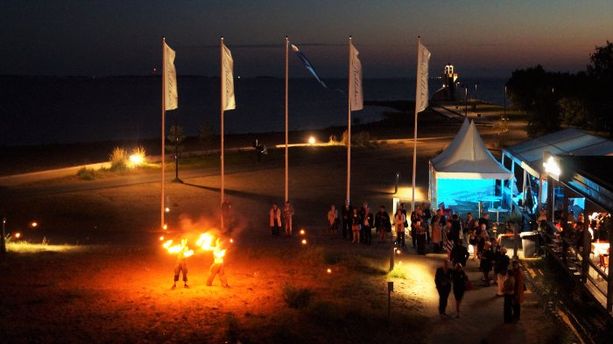 COMPANY EVENTS AND PARTIES
Restaurant Nallikari offers an unique setting to well organized and functional events.



Every event or party is planned as a unique function that quests will remember.
Company party, dinner, gala, promotion and all other bigger events are planned together with customer with a professional touch.

Do it big or small, we´ll make it happen
You can arrange party for 10–250 guests inside and we have private yard for tents and terraces for over 3000 m². On summer time, a part of the function or all of it is also possible to arrange out side to the beautiful Nallikari beach.

Selection of several menu and buffet options with wine and beverage suggestions helps in planning, but customer has also a big word considering the food and drink.

In bigger events we trust our local experts with bands, tents, extra AV equipment etc. From our partners, we can also arrange a host or a party planner to your event to let you focus on entertaining the guests.

Restaurant Nallikari is a trusted partner when planning events to remember.